As we know, technology is constantly improving and plays a huge part in a company's success. Therefore, businesses need to keep up to date with the latest trends to be the best in their industry.
It's no surprise that the use of smartphones in the UK has increased across all age groups since 2012, with the biggest increase being those in the 55-64 age category with a 64% rise from 2012 to 2017.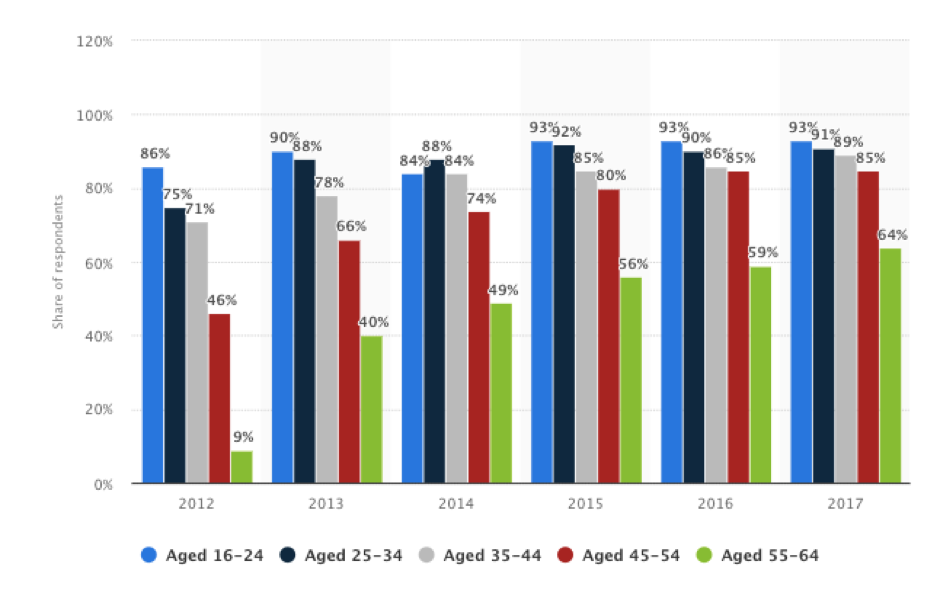 With over 80% of mobile time being used for apps, it is only logical that businesses have followed suit and are interested in releasing their own mobile apps to provide the information and functionality needed at the user's fingertips.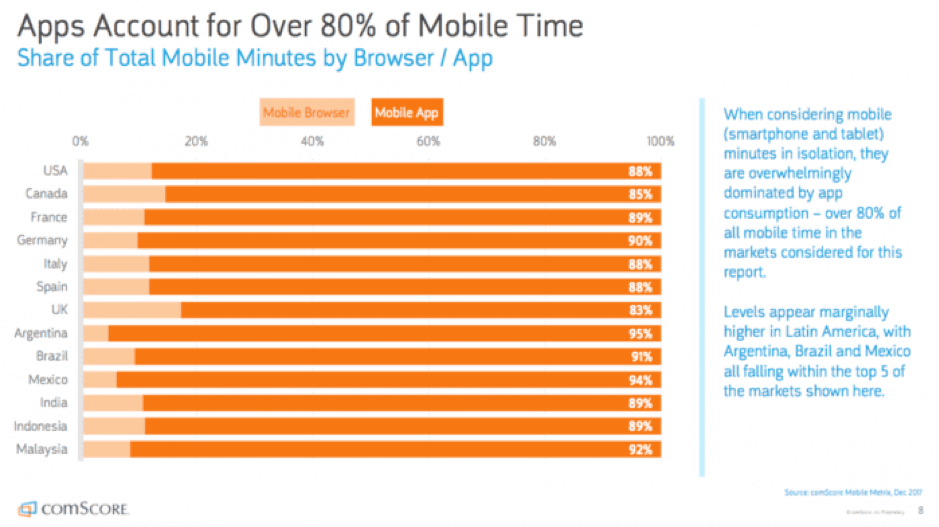 We can see that mobile applications are the way forward and it is important that you provide to customers within your target markets, what they need and also provide them with something that your competitors aren't.
Before we get into the best way to create a successful app, we should look at the general app economy and see how we are suffering with app fatigue.
What is App Economy?
Techopedia have defined app economy as "the range of economic activity surrounding mobile applications. This includes the sale of apps, ad revenue or public relations generated by free apps, and the hardware devices on which apps are designed to run."
Are we suffering with App Fatigue?
App fatigue is caused by users wanting to remove apps from their mobile device that no longer serve them a purpose, especially those that clog up their notifications or general phone, reducing battery life and data usage. By doing this, the user only keeps the apps that are most useful to them.
Research has shown that the number of users uninstalling apps is increasing over the years. Adjust analysed eight billion app installs worldwide from January to July 2018 and found that on average, apps get deleted 5.8 days after they're last used.
What can your business do?
We know that smartphones are the main hub for online resources with some countries having up to four times higher smartphone audience vs desktop audience, and so it is important that your business considers creating this platform or soon you could end up dead in the water.
Research shows that smartphones are checked on average once every 12 minutes and so you will need to know exactly what the user is looking for and what their use of your app will be. By defining the customer journey from the start, you are able to deliver a great customer experience which in turn will provide better overall app usage.
App use is a great way to collect a large amount of data and so you can't afford to have customers deleting the app after a couple of uses. One of the best ways to keep customers interested is by providing everything they will need within the one app. This can be done by providing modules and link outs that will direct them to where they need to go, offering a tailored experience to suit their needs.
How can we help?
Our Integrit mobile engagement platform can give you all you need with its modular design allowing you to create a unique app that is perfectly tailored to your audience. Whether you are looking to showcase your Sales, News and Events or incorporate a mixture of your own modules, we can help.
To ensure that your app is beneficial for all users, we can deliver integration to your third-party applications as well as corporate links within our platform. With our strategic partnerships with Evident Proof and Zimperium, we can now also integrate Blockchain and Mobile Device Protection.
It is clear to see that app users are making wiser choices on the apps that they keep on their mobile devices and so businesses need to start thinking about what they are putting out and ensuring they provide everything the user needs, within one app.
If you are interested in finding out more on how apps can benefit your business and what we can do for you, please visit our Integrit.mobi site or get in touch with any questions by emailing bryony@channel-tools.biz or call us on 01923 299 629.